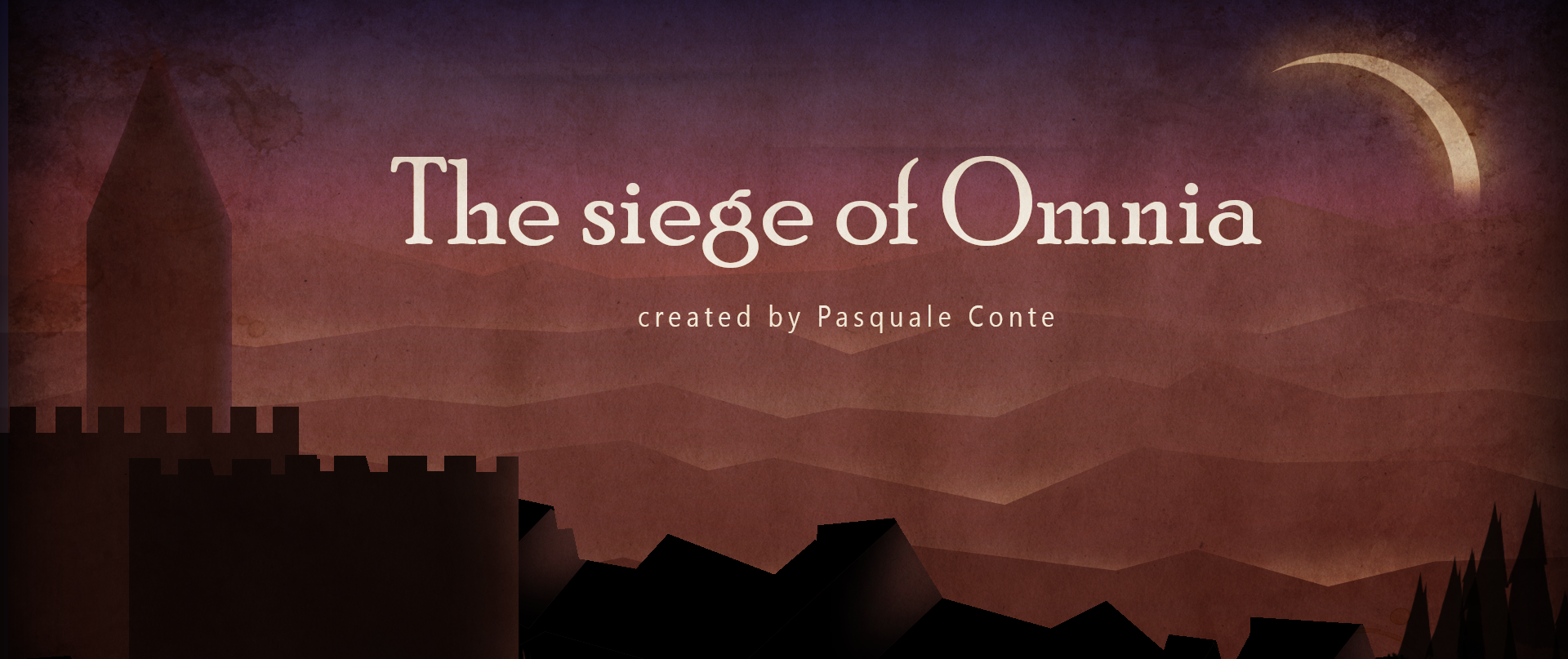 The Siege of Omia
A downloadable game for Windows, macOS, and Linux
---

The demons armies are assaulting the ancient city of Omia, our last bastion against the forces of evil. The intent is to destroy or corrupt the Portal Of Life and through it the rest of humanity.
---
A/N
The siege of Omia is a 2d shooter/tower defense mix and it is my first (public) video game project.
Criticism is welcome especially if constructive, please leave comments and suggestions for game play or game mechanics improvement.
New features and further development will depend on reception.

Thanks for playing!
PS: If you like the game or see some potential, consider donating, so I can keep working on it :)
---
Controls
wasd - move
Space - fire
Use 1, 2, 3, 4 keypads to select a spell, then E to cast
Esc - option menu (while in game)
---
Credits
Code, design and music by Pasquale Conte
Most of the in-game art is taken from the amazing work of 0x72 and its derivatives.
Download
Download
The Siege of Omia v0.6.zip
23 MB